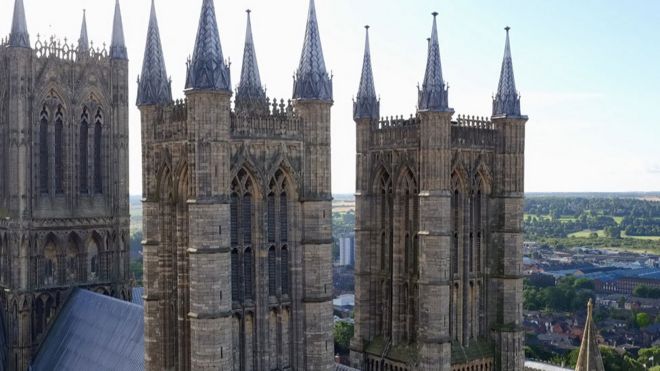 Panorama Review

Having seen the spotlight shine into the darker crevasses of child sexual abuse in the Catholic Church, Panorama last night took a look at the Church of England.

I was very impressed by Bishop Alan (Bishop of Buckingham) but I thought Peter Hancock, Bishop of Bath and Wells. came across as slippery as Michael Howard in that celebrated encounter with Jeremy Paxman. He evaded a question on numbers again and again, and took refuge in generalities.

A few tweets in response to the programme:

Jeremy Pemberton@canonjpemberton: Impression of @BBCPanorama was STILL that the response of @churchofengland is not victim/survivor centred, but is about protecting the institution. Thank God for @alantlwilson

Richard Scorer: "There was a lot of massaging (of numbers) going on at the centre, it was deeply suspect". Damning comments about Church of England's Past Cases Review of clerical sex abuse allegations from @alantlwilson in today's @BBCPanorama

A Better Way Ahead

And finally a recent publication is also worth noting as pointing to a better way ahead:

In recent years churches have found themselves all but overwhelmed by safeguarding concerns and allegations of abuse. Rosie Harper and Alan Wilson – who share almost seventy years of pastoral ministry – have listened with increasing dismay to many of the people who have had seriously damaging experiences within the Church. To Heal and Not to Hurt presents 15 narrative examples of these experiences, and examines the deep institutional roots of the abusive attitudes that caused them and the Church's often equally damaging responses.
It concludes with the suggestion of a calm, reasoned, and practical basis on which the Church could shape a more adequate and sustainable policy of prevention and response. Rosie Harper is the vicar of Great Missenden, chaplain to the Bishop of Buckingham, and a Canon of Christ Church, Oxford. Alan Wilson is the Bishop of Buckingham
Here are some snippets of reports on the TV programme:
Two former Bishops of Lincoln failed to act at the time when informed of alleged abuse, BBC Panorama has found. The BBC investigation also revealed the names of 53 Lincoln Diocese clergy and staff were passed to police - amid concerns about the handling of past abuse allegations - years after they could have been. The eventual police investigation led to three people being convicted.
The Church of England's Past Cases Review was announced in 2007 but Lincolnshire Police was not told about the 53 names - some, but not all of which, related to child abuse allegations - until 2015.
The Church of England had told its dioceses they were not expected to examine files relating to dead clergy as part of the review, nor to talk to survivors of abuse.
https://www.bbc.co.uk/news/uk-4808623
Church of England leaders allegedly 'turned a blind eye' to child abuse claims against a teacher who was allowed to move to an Anglican school in Papua New Guinea despite facing child sex assault claims, an investigation has revealed. Neither Lincoln Cathedral School nor Lincoln Diocese informed the police at the time and they only heard 45 years later, BBC Panorama found.
Griffiths admitted abusing six boys at Lincoln Cathedral School last year, and was sentenced to six years and seven months in prison.
The Rt Revd Nicholas Chamberlain, Bishop of Grantham and now lead bishop on safeguarding for the Diocese of Lincoln, told BBC Panorama: 'The Diocese of Lincoln wishes to acknowledge that past matters have not been handled well. The diocese is committed to learn from its mistakes. I am very sorry that it took so long for justice to be served. Our safeguarding team have developed an effective partnership with Lincolnshire Police, working together on Operation Redstone.
https://www.lincolnshirelive.co.uk/news/local-news/police-reveal-seven-been-arrested-1497669
The Dean of Lincoln The Very Reverend Christine Wilson said: "The conviction of Roy Griffiths recognises the appalling crimes he perpetrated while in a position of trust and responsibility at the then Cathedral School. On behalf of the cathedral, I want to say that I am truly sorry that these matters have only now been brought to justice. It is deeply shameful that those who were abused have had to spend most of their lifetime dealing with the aftermath of the abuse perpetrated against them."
https://www.stamfordmercury.co.uk/news/diocese-of-lincoln-rocked-by-claims-historic-allegations-of-abuse-were-not-investigated-or-reported-properly-9068607/
The Church Times reported in the past week that two senior members of staff at Lincoln Cathedral, the Dean and the Canon Chancellor, have 'stepped back' temporarily from their roles while a historic safeguarding matter, thought to involve vulnerable adults, is investigated.
https://www.dailymail.co.uk/news/article-6972397/Church-England-leaders-turned-blind-eye-child-abuse-claims.html
Panorama has also interviewed Rt Revd Peter Hancock, Bishop of Bath and Wells, the Church of England's lead bishop on safeguarding.
He told the programme: "The Church is very clear that we're aware that we've failed and
I hope that we are increasingly transparent
. We take this now very seriously. It will be my hope as we go forward I hope it will be increasingly understood that if survivors and victims of abuse wish to come forward, what they need is a response from a church that is compassionate, that is fair, that is appropriate, and that is swift."
However, when pressed by Panorama on how many past abuse cases have been reported to the Church of England, he was unwilling to give figures
.
He said: "We're building an ongoing picture between years to see how many cases we're looking at, what sort of cases they are. Looking at an overall number isn't, I don't think, the most helpful way. Those numbers are being brought together at the moment, they will go to the Independent Inquiry into Child Sexual Abuse, they will be made public."
https://www.granthamjournal.co.uk/news/diocese-of-lincoln-and-lincolnshire-police-work-together-on-historic-abuse-claims-9068521/