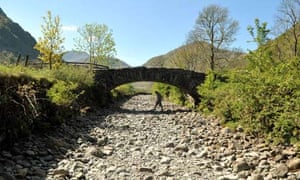 We are now officially in a time of drought, but rain is promised. That is the subject of this topical poem.
In Time of Drought
Dry and dusty is the earth
Cloudless ever are the skies
Land is awaiting for rebirth
Withering the flower lies
Hot and humid is each hour
Even warm thoughout the night
Hill and vale and tree and flower
Dying now in strong sunlight
Rain I crave, and rain I love
Small white cloud as if a child
Joined with others, more above
Pray for rainfall wet and mild
The living waters, life divine
Rain is falling, freely given
Random motion, not design
Yet still feels as tears forgiven.